We don't just bring them 'back to life' we give them life!
Old photos hold priceless memories and our photo restoration services from can restore most pictures that may be faded, damaged or dulled by age. What's more those old black and white images can be enhanced through the magic of colourisation. 
Our creatives use high-end tools and neural techniques to improve the appearance of photos. The restoration process includes various procedures like the removal of stains, spots, marks, tears and also an improvement on brightness, colour balance, contrast and enhancement of focus, detail and  sharpness where required. It may also be possible to increase overall size on certain images which means they can printed larger.
We can produce very good upgrades to most images – have a look through or 'before' and 'after' gallery.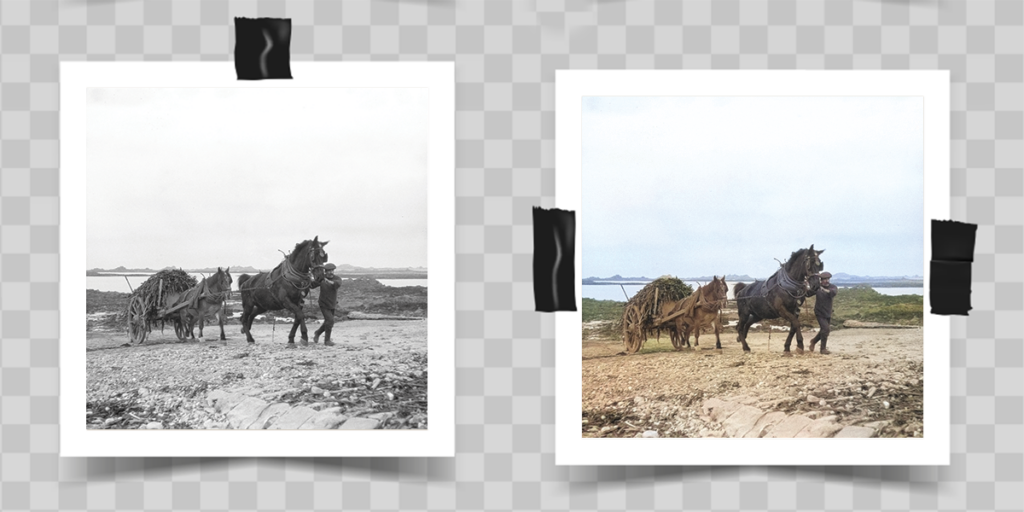 How to order: Please send your images to theteam@printed.gg or pop in to Garenne Park with your originals. We are happy to work with images that you already may have scanned or you can let us perform high resolution scanning. Either way you'll love the end results! Prices can be as low as £5 per image – a one-off will cost £25
Once you are happy with the end result we can then print your images as prints at any size, on paper, museum quality cotton paper, or photo canvas. You may even want to have them on a mug or t-shirt. 
Publishers can also use our services to enhance the images in books before printing.