Environmental Concerns
Deliveries are made using our all electric van.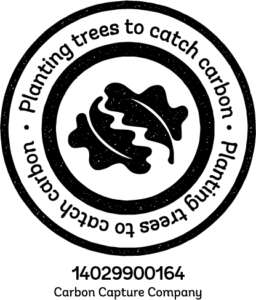 As a busy print shop we use more paper than most. Printed is focused on reducing waste and minimising the environmental impact of our business. Paper for recycling is stored in our factory before collection to ensure its suitability for 100% recycling. Non recyclable products are separated in house. 
Through our main paper supplier, Premier Paper Group, we contribute to the capture of the equivalent amount of CO2 that is released from the production, storage and distribution of the paper we use by paying a carbon capture fee on each purchase. 100% of the Carbon Capture charge goes directly to the Woodland Trust to fund the planting of trees. Since we started participating in the scheme our contribution has planted over 425 trees in an area of 3000 square metres.
Our main production machine, the HP Indigo digital printing press, was produced 'Carbon Neutral'. The press offers higher efficiencies and reduced production waste, and uses water based ink supporting Printed's commitment to sustainability.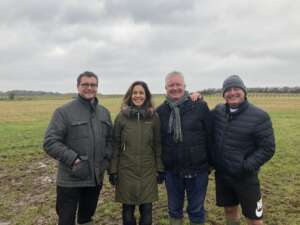 All inks used in our large format department are either Eco Ink or water based and any ink and oil waste is disposed of responsibly by a specialist local company.
We also actively encourage office recycling throughout our premises, minimising material waste and ensuring efficient systems.
Workflow and Warehousing
Printed has attained and works to ISO 9001:2015 process standards and we make use of fully automated workflow technologies to maintain the highest possible standards. 
Where possible, we reuse all cardboard which enters our warehouse for packaging and redelivery. If the cardboard is not fit for reuse we recycle it through a third party. We also recycle all plastic and ink cans and look to minimise our impact on the environment wherever possible.
Invoicing
We invoice all our customers via email only cutting down on the use of excess paper.