Local Expertise, Friendly Service
Printing Services
Based in Guernsey, Printed offers the widest range of print in the Channel Islands. Bright accurate colours printed on a huge variety of paper, card and synthetics. We also specialise in printed and embroidered clothing and gifts.
Full range of clothing available
VIEW OUR CLOTHING CATALOGUE
just give us a call - 01481 259188
We Offer a Wide Range of Services
Your business is too important to rely on anything less than a quality provider. Whether you're looking to promote a product or advertise a service, we can help you produce items that will impress your audience and get your message across.
Simple online cut price ordering
BUY YOUR PRINT ONLINE
Printed in Guernsey - PIGSY - is here to make life easier for islanders when ordering smaller printed items. The process is all performed online and as this system is automated it is cheaper for us to produce and we pass on the savings. Ideal for photo gifts, posters and leaflets.
Why us?
a short history of our team spirit
You can find us at the far end of a small industrial estate just off Rue a Chien at Garenne Park.
We currently have a team of 22 happy local staff who all work at the top of their game whatever they do. Printed in Gsy offers a wide variety of print services to design agencies, corporate clients, organisations and individuals alike.
It all started with a company called Island Scan in 1988. The name was changed to Island Print Solutions to reflect a refocus onto printing and with the acquisition of promotional clothing printers Ultraprint, the foundations of PRINTED were cemented.  The purchase of Ego Motifs (the embroidery people) has added another string to our already impressive bow.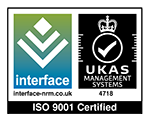 Our commitment to quality is absolute. Printed has attained, and works to, ISO 9001:2015 process standards and we make use of fully automated workflow technologies to maintain the highest possible standards ensuring cost effective, world class results.